About 300,000 people with a long-term mental health problem lose their jobs each year, a review commissioned by Theresa May has found.
The Thriving at Work report, published on Thursday, puts the annual cost to the UK economy of poor mental health at up to £99bn, of which about £42bn is borne by employers.
The authors – the Mind chief executive, Paul Farmer, and the mental health campaigner and a former HBOS chair, Dennis Stevenson – said they were shocked to find the number of people forced to stop work as a result of mental health problems was 50% higher than for those with physical health conditions.
Farmer said the evidence suggested it is still a taboo subject in many workplaces. "The picture is that there are very significant numbers of people in work with mental health problems but there are significant numbers who are not," he said.
Stephen Martin, director general of the Institute of Directors, welcomed the review which he said shows "mental health is not just a moral issue, but a business one too. Business leaders must put themselves at the frontier of addressing these challenges."
Case study: 'I was using work in a quite self-destructive way'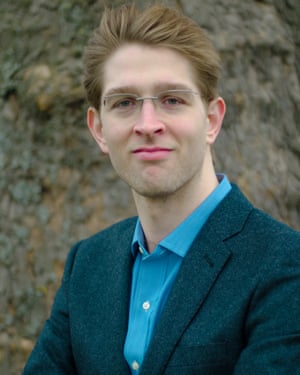 Andrew Omerod, 35, from London, operations director at GrantTree, says he has experienced both sides of the coin when it comes to mental health problems at work. "When I was working for my previous employer, I was using work in quite a self-destructive way. Overworking is a way of acting out the pain you're experiencing that you don't know how to express. It's also a way of escaping it in the short term – but it's harmful in the long term.
"It was work that led to me having a breakdown. I'd been living with depression a very long time already; work happened to be the way it was expressed. I had to take time off, about a year.